Products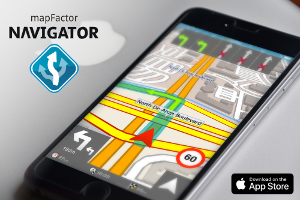 MapFactor GPS Navigation (iOS)
Free GPS navigation app mapFactor Navigator for Apple devices (iPhones), with intuitive voice guidance and detailed gps maps of Europe, USA, Canada or other countries.
The free version uses free OSM maps. Professional TomTom maps and other premium features available as in-app purchase.
Description
MapFactor Navigator for Apple phones is a free GPS navigation app with free offline maps from OpenStreetMaps (incl. free monthly maps update). You can navigate without an internet connection in 200+ countries. Intuitive voice turn-by-turn navigation in different languages, speed limits, camera warnings and many other useful features.
Key features of the MapFactor GPS Navigation app
voice navigation in different languages
door-to-door route planning
overview of the upcoming manoeuvre and distance shown on the screen
free offline maps with postcodes (full GB postcodes) installed on your device
points of interest
speed limit and camera warnings
favourite routes and places
2D/3D mode allows realistic visual maps display
day/night map mode
routing modes for car, bus, truck, pedestrian, bicycle
route avoidance - block off certain road from your route
maps rotate in driving direction, or north up
OSM maps are created and updated by the community of volunteers at www.osm.org. OSM maps are updated every month for FREE.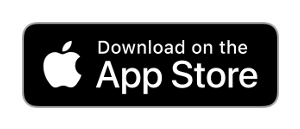 Reviews
MapFactor Navigator Named Best Android Navigation App of 2022 - "Best for International Use"
"This is one of the top options for users who are planning to drive overseas. MapFactor Navigator can provide you with accurate directions in over 200 countries, and its voice-guided navigation feature is available in many different languages as well. You can toggle between 2D/3D map mode as well as day/night mode, and this app will also warn you about speed limit enforcement cameras. ..." (The Best Navigation Apps of 2022 by BestApp.com)