Products
MapFactor Navigator PRO - Standard (iOS)
The best navigation solution for car drivers. The latest TomTom maps, live traffic and all premium features in one easy yearly subscription. Start with a 7 days free trial!
Description
Reliable navigation for car drivers with the latest offline TomTom maps and routing optimised for your vehicle parameters and traffic situation. Real-time traffic, alternative routes, waypoint optimisation, speed limit and camera warnings, POIs and more.
NAVIGATOR PRO yearly subscription includes:
(in addition to the common Navigator features)
professional offline TomTom maps (Standard or Truck) with quarterly updates
Live HD Traffic information - avoid unnecessary delays on your trip, automatic recalculation (available for selected countries)
Online & Offline search
Alternative routes - select from up to 3 pre-calculated routes. Use the one which suits you the best.
Speed limits and Speed Camera warnings
Waypoint optimisation - set multiple waypoints for loading and unloading your cargo and let Navigator re-arrange their order for best efficiency.
Lane assistant
Head-Up Display - navigation instructions are projected on the windscreen of your car so you can keep your eye on the road.
Remote commands
Blue motorway signposts
Possibility to display truck restriction icons on the map
No ads
Available map regions (Standard maps):
Africa
Asia
Europe
India
Latin America
Middle East
North America and Mexico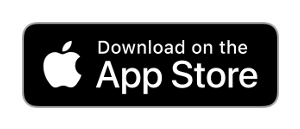 On Navigator PRO - Truck version (iOS) for trucks and large vehicles see here.