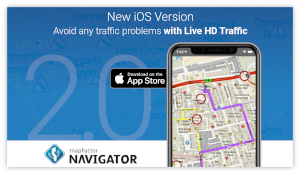 Avoid traffic problems with MapFactor Navigator 2.0 for iOS
MapFactor Navigator 2.0 for iOS has been released at the beginning of November 2019 and brings great new features and updates.
Description
Live HD Traffic information
Live HD Traffic information is the most exciting. Using HD traffic Navigator calculates a route to avoid unnecessary delays on your trip, constantly monitoring for new traffic updates. If a problem arises it recalculates the route to save you time and money. This feature also works with the free (OpenStreetMaps) maps.
Online HD traffic feature means:
Reach your destination stress free, avoid any traffic problems.
See all traffic problems at a glance on the map.
Check the local traffic situation in a table.
HD traffic is currently available for selected countries: Austria, Belgium, Czech Republic, Denmark, Finland, France, Germany, Ireland, Italy, Luxemburg, Netherlands, Norway, Poland, Portugal, Spain, Sweden, Switzerland, United Kingdom, United States, Canada, South Africa.
New vehicle profile and menu design
Futher improvement comes with a new vehicle profile offering better navigation for motorcycles.
The most visible change is a brand new menu design available in green colour for Navigator FREE with OSM maps and in blue colour for Navigator using professional TomTom maps.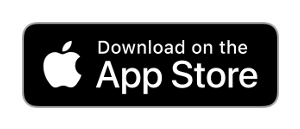 Screenshots from Navigator 2.0 for iOS
Online HD Traffic feature:
Get HD Traffic feature through the Download maps menu: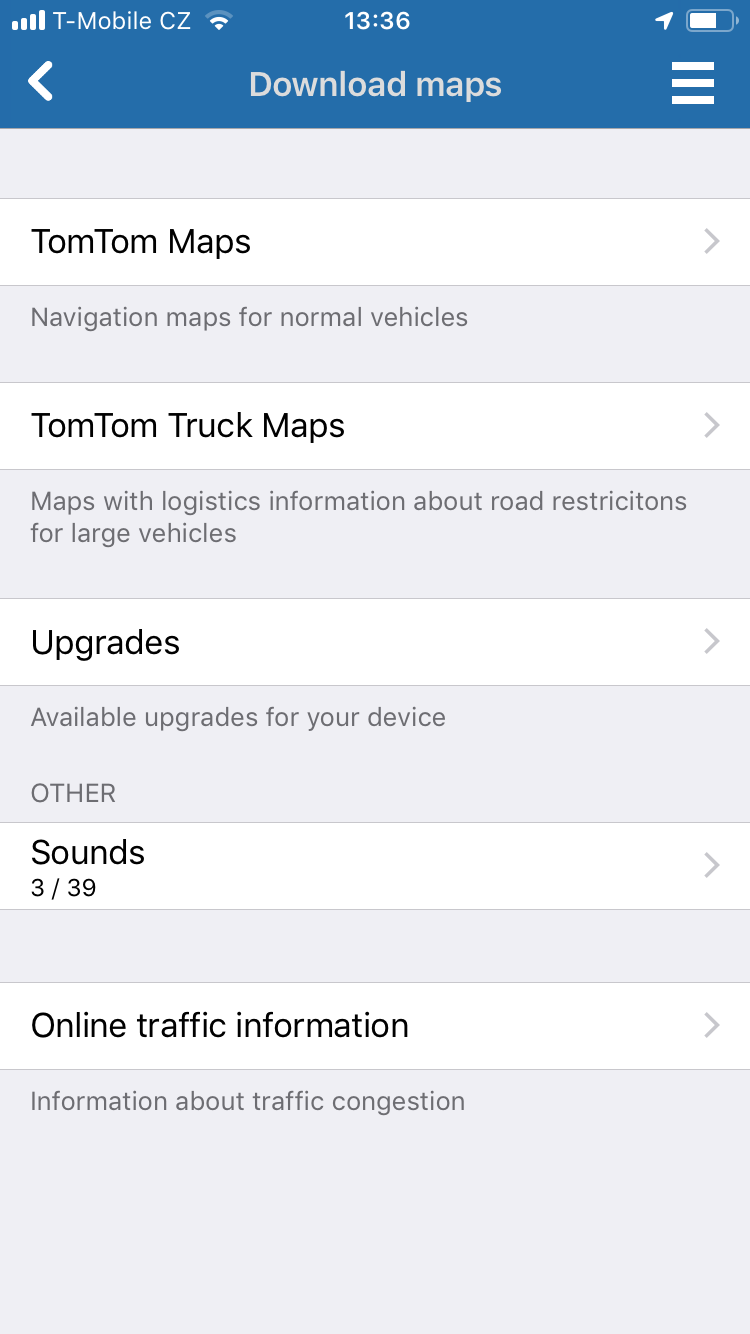 Select region
Access to HD traffic information is available in Tools: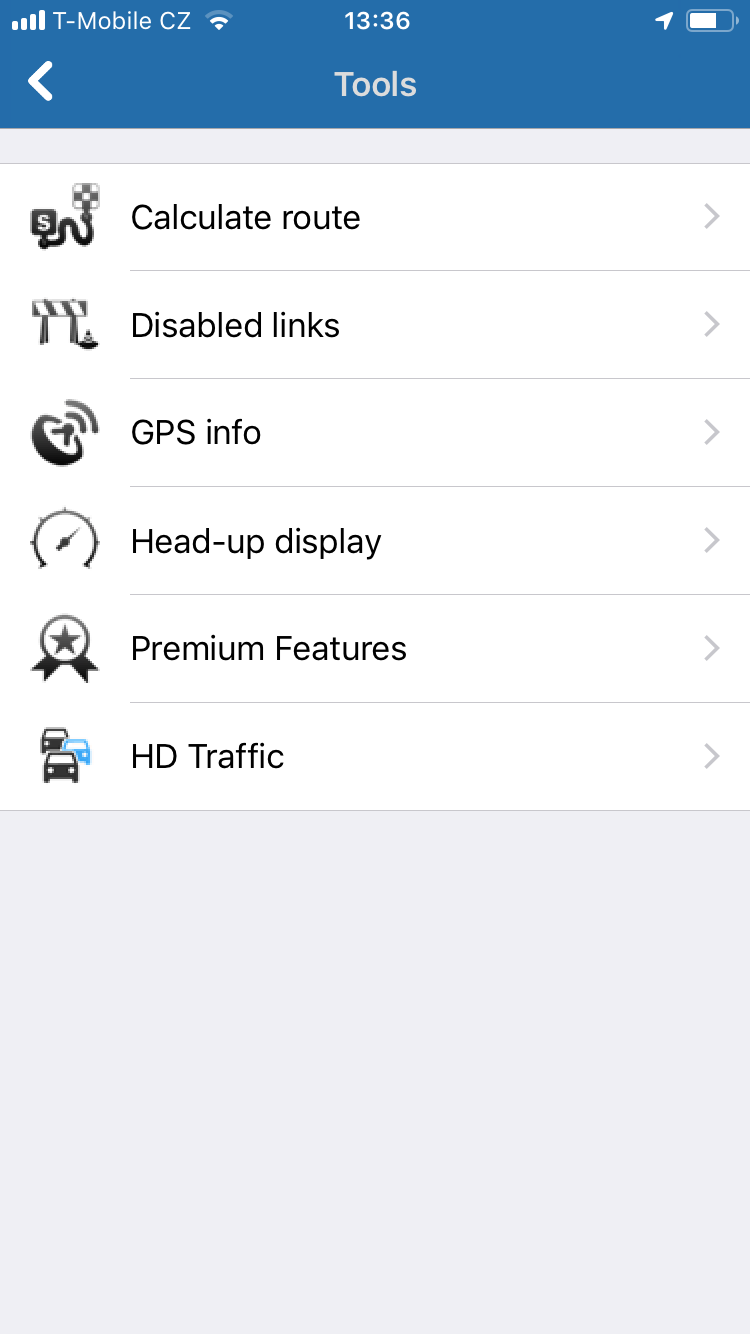 A route calculated using the HD Traffic information: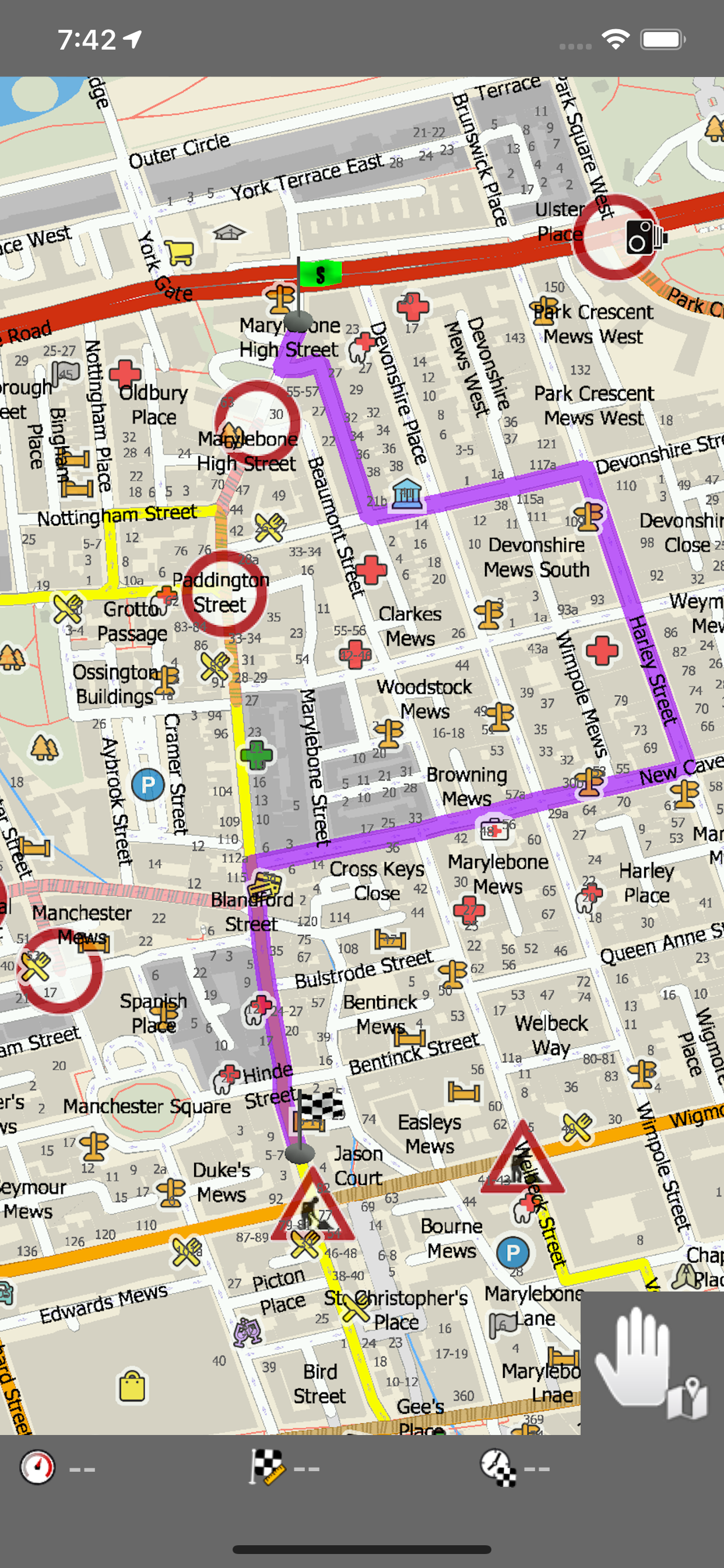 New menu design:
NavigatorFree with free OSM maps - green menu
Navigator with professional TomTom maps - blue menu