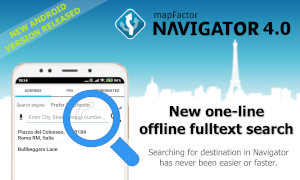 MapFactor Navigator 4.0 for Android released with new offline fulltext search
MapFactor Navigator 4.0 for Android brings many improvements, the major being the introduction of the new offline one-line fulltext search.
Description
New search possibilities in Navigator 4.0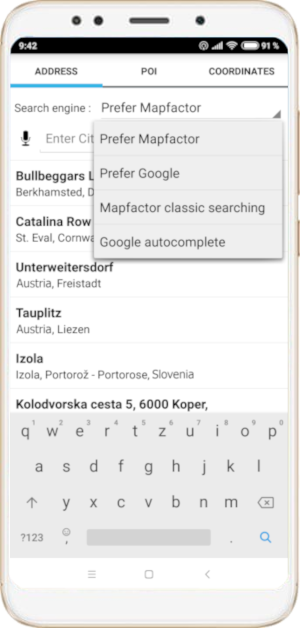 MapFactor offline one-line fulltext search is offering a more comfortable and faster search alternative to the classic method of searching. Its use is as simple as of the online Google search, but you don't need a data connection.
Navigator 4.0 also brings a new variant of online search with Google autocomplete.
As a result, Navigator 4.0 users can choose from 4 search options:
Prefer MapFactor = offline MapFactor one-line fulltext search
Prefer Google = online Google one-line search
MapFactor classic searching = search in more steps
Google autocomplete = online Google autocomplete search
When using the new search engine users can use Google voice typing for simpler input. With all these improvements searching for a destination in Navigator has never been easier, more convenient or faster.
Head-Up Display
Roundabout exit number has been added to Head-Up Display information. Users can also switch between mirrored and normal projection. The normal variant can work as a simplified navigation display.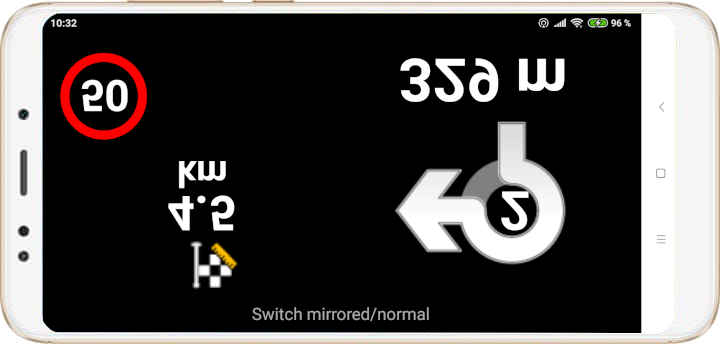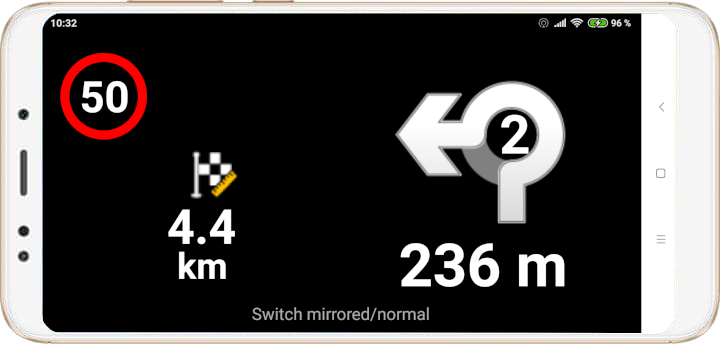 Infopanel
Minor improvements can be found also in the infopanel settings. Now you can choose to display battery state and set the coordinate format.
Further changes in Navigator 4.0:
Map rendering - improvements and bug fixes in GL code
Sharing gpx/nmea files fix