News Archive
2023

2022

2021

2020

2019

2018

2017

2016

2015

2014

2012

2011

2010

2009

2008

2007

2006
News - 6/2017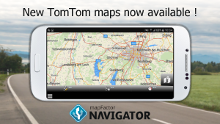 New TomTom maps (from March 2017) are now available.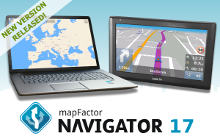 Navigator 17, a new version including the latest TomTom maps, is now available from our e-shop for PCs, notebooks, tablets and PDAs (devices with OS Windows, WinCE, Windows Mobile).
More details here: Navigator 17 Standard.
Truck version with large vehicle restrictions, like low bridges and narrow lanes, is available here: Navigator 17 Truck.