News Archive
2023

2022

2021

2020

2019

2018

2017

2016

2015

2014

2012

2011

2010

2009

2008

2007

2006
News - 12/2018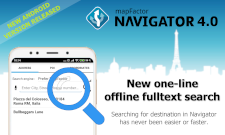 MapFactor Navigator 4.0 for Android has been released. It brings several improvements, mainly in searching options.
More in our post here.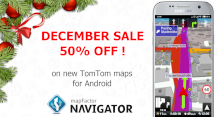 Do you wish to use professional TomTom maps in Navigator?
We offer 50% OFF on new TomTom maps for Navigator for Android devices.
ONLY in DECEMBER!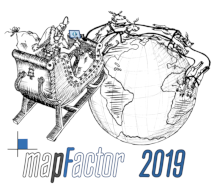 2018 was a busy year for us as we continued to innovate and enhance our products. Here is a brief summary.
We released the first version of MapFactor Navigator for iOS and continued with regular updates, adding support for professional TomTom maps and new Premium features. We also released a handy location based alarm app Wake Me There - GPS Alarm for Android. New offline fulltext search in MapFactor Navigator 4.0 (Android) made searching for a destination significantly easier and faster. On the hardware side, we introduced a new vehicle tracking unit VTU18 OBD, which interfaces directly with the on-board computer in your vehicle.
We are going to carry on working hard in 2019 to provide you with products you can trust and rely on.
Have a Merry Christmas, a Happy New Year and a safe stress-free journey wherever you go in 2019.
The MapFactor team