News Archive
2023

2022

2021

2020

2019

2018

2017

2016

2015

2014

2012

2011

2010

2009

2008

2007

2006
News - 3/2020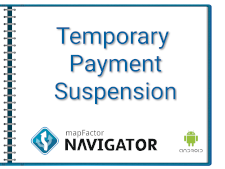 On Google's request, we are currently migrating how we sell our products in Navigator for Android.
Payment processing will be reinstated through the Play Store by next week.
Thank you for your patience and understanding.
Team MapFactor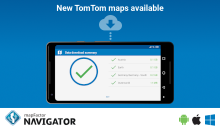 New TomTom maps for MapFactor Navigator (Android, iOS, Windows) and MapExplorer are now available.