News Archive
2023

2022

2021

2020

2019

2018

2017

2016

2015

2014

2012

2011

2010

2009

2008

2007

2006
News - 3/2016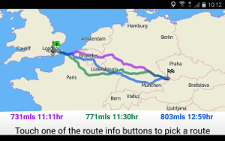 The new version of MapFactor Navigator for Android has been released on March 21, 2016.
The 2.1 version brings some exciting changes, like the Premium Features and many other improvements.
- Alternative routes
- Head Up Display
- Ability to remove Ads
- User Interface
- Better Tools dialog
- Improved Route Info dialog.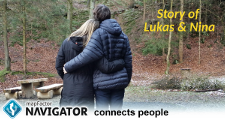 Navigator can connect not only places, but people too. The living proof of that is MapFactor developer Lukas who met his true love through the MapFactor Google+ page. Her name is Nina, she lives near Hannover, Germany and she is a programmer too! This is their story.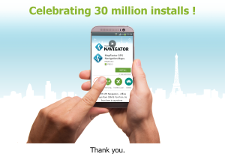 MapFactor Navigator was installed for the 30 millionth time on Android devices this week. It has been providing Android users with free offline navigation application for three years and has become a favourite with millions of users. This is reflected by the fact that Navigator has remained the highest rated offline navigation app.
We would like to thank all our users, especially those that have supported us and helped make Navigator better.
Cheers!!!
The MapFactor Team