News Archive
2020

2019

2018

2017

2016

2015

2014

2012

2011

2010

2009

2008

2007

2006
PND with Android and Navigator 15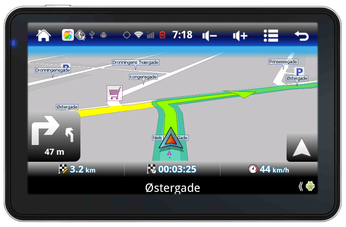 PND with Android and preinstaled Navigator 15.
5" display
WiFi
E-book, support formats EPUB, txt, PDF, Word, Excel, Powerpoint, etc.
Multimedia player, different formats
And offline GPS navigation thanks to the combination of an internal GPS + GLONASS module with our navigation software Navigator
Roadmate - the best companion for every traveler.